General Veneer Stone Contractor Bronx, Queens NY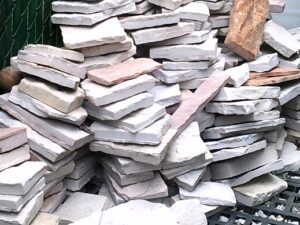 Stones are the oldest construction materials available to mankind, but the main drawback of using a natural stone for construction is that they are expensive and are of heavy weight. As a result, veneer and cultured stone have become a stone of choice for many in the recent times.
Veneer and cultured stones are the best solutions for renovating and redesigning a home or a building. Whether it is the inside of your home or outside, cultured stones and veneers have the potential to make your home stunningly modern and beautiful.
When it comes to installing veneer and cultured stone, expert craftsmanship is essential for sharp-looking as well as long-lasting results. Concrete Repair NYC offers complete masonry services including professional installation of veneer and cultured pebble in most affordable and versatile choices. Find out from us how it can add beauty, elegance and value to your home and landscape!
Benefits of Veneer and Cultured Stones
Veneer and Cultured Stone adds texture and gives nature stone beauty to the living spaces.
They are much thinner than real stones and are hence great for renovations. They are cost-effective and offer incredible value.
They weigh less than natural stone and are much easier and faster to install.
As they come in a plethora of different colors, sizes and shapes, homeowners can create something as per their personal style and taste.
Most of them are manufactured from recycled materials.
They are maintenance free.
Style and Class

Add style and class to your property through our wide range of stones. We offer stones of all shapes and sizes to make your property look unique among your peers.
Quality
Our team of professionals pays utmost attention to detail in designing and ensure that we deliver results with durable installation.
Extensive Experience
With 25 years of experience and proven craftsmanship, our aim to meet the building needs of our clients. Without compromising the quality we put in effort to provide long lasting service. Rest is assured that you are a getting a reliable agency to do your job.
Cost-effective
We offer cost-effective services and promise to deliver all what you are looking for. Next time you need masonry services, get in touch with our team.
Knowledgeable
Our knowledgeable staff would be able to answer all your questions regarding the stone products.
Veneer and Cultured Stone Services we offer:
Concrete Repair NYC has extensive experience in installing cultured stone and veneer on posts, chimneys, walls etc. We install veneer and cultured stones for the following projects:
• Living rooms and Dining rooms
• Residential and Commercial buildings
• Fireplaces
• Facades
• Interiors and Exteriors
Reach out to us for any installation needs and avail top-notch services from our team of experts. Get in touch with our team in Culture Repair NYC today to know more and discuss the premium-quality installation of veneer and cultured stones today.
Concrete Repair NYC is your best choice for Masonry Contractors in Queens New York for all your veneer and cultured stone needs. Call in to get a free estimate from us today!