Window Lintel And Sill Contractor NY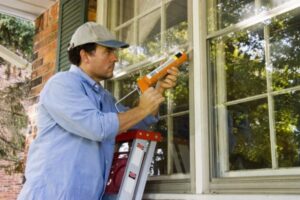 A dream home or building an office is no small thing and you obviously will pay some extra attention to the interiors of it as well. But people normally overlook an integral part of the building which is the windows lintel and sill. Thus, Concrete Repair NYC is the one stop solution for all your window requirements. It is one of the top Bronx Window Lintel Contractor which takes good care of all your window lintels and sill installation, repair, and replacement responsibilities.
Why choose us for your Window Lintel NY services?
The reason you need to choose us is because: our professional experts visit the site personally and will thoroughly inspect it. After that, they will give you an estimate absolutely free of cost. They will also recommend whether you need to repair or replace your sill or lintel according to their condition.
In case of repair
If the lintel or the sill is repaired, we repaint the existing one after grazing it carefully. To make sure and to prevent any water leakage, we also perform Window Caulking NYC. All the spoiled window sills are mended with high-quality masonry cement that is completely waterproof.
In the case of Replacement
If a window lentil needs entirely to be replaced, then three layers of bricks are removed and the back surface is smoothened with waterproof stucco. After that, we apply 3000 papers of the membrane and fit the new lintel. We finish the task by placing matching new sets of bricks just like the old ones.
Concrete Repair always employs new Window Sill Installation NYC with a 4-inch thick concrete window sill in case of replacement projects. Also, we check the outward pitch of the sill so that water cannot enter inside or remain on the sill.
We outstand others!
With many years of experience in the general construction projects, Concrete Repair NYC is an insured and licensed company. With specialization in different types of repair and replacement work for Window Lintel NY and sills for high rise skyscrapers, residential and commercial purposes, all our valued clients have strongly supported and appreciate our finished work through their testimonials.
We are so sure of our team's work that we guarantee for a decade that nothing will happen to your lintel or sills. We provide our services tailored as per our clients' needs. This makes us one of the finest Caulking Contractors in New York City. All our services are offered at the economical range and prices. Some of the reasons to choose us are:
Highly Professional experts and engineers
High-class material and work finish
Reliable construction work
Reasonable price
Proper guidance to all our esteemed clients on Window Lintel Repair Brooklyn
At Concrete Repair NYC, our skilled and proficient professionals have all the necessary skills and experience to keep all your window lintel functions and sills at its best. Whether you need a repair for your old window, or something brand original to match your interior, our team will deliver you exactly what you are looking for. You can call us for Caulking Repair NYC, or any window sill or lintel related query at (914) 505-7775.
We will be more than happy to hear out all your problems and will try to find a fitting solution to them. But if your trouble is still not solved over telephonic conversations; we will send our experts to the site. Believe us, we will not charge a single penny for consultation on Windows Lintels Replacements Queens NYC or site visits! So, why waiting? Do connect with us for further details.